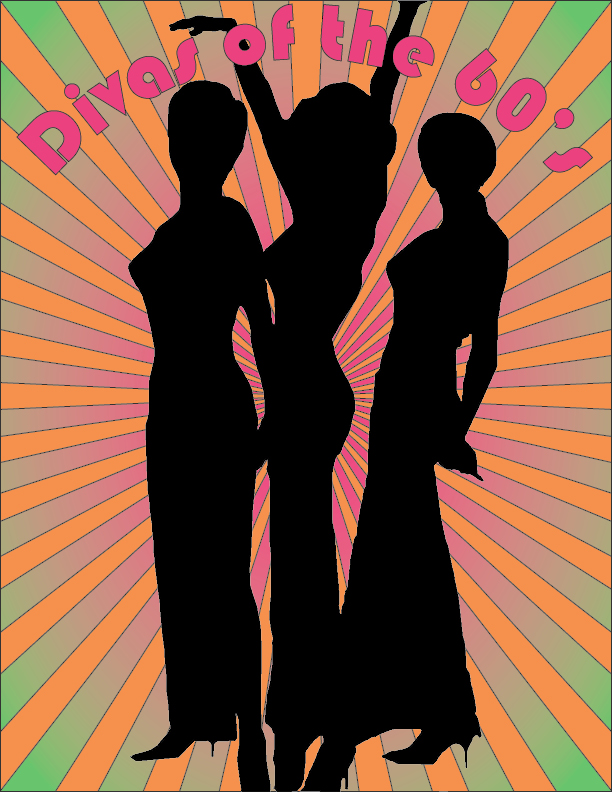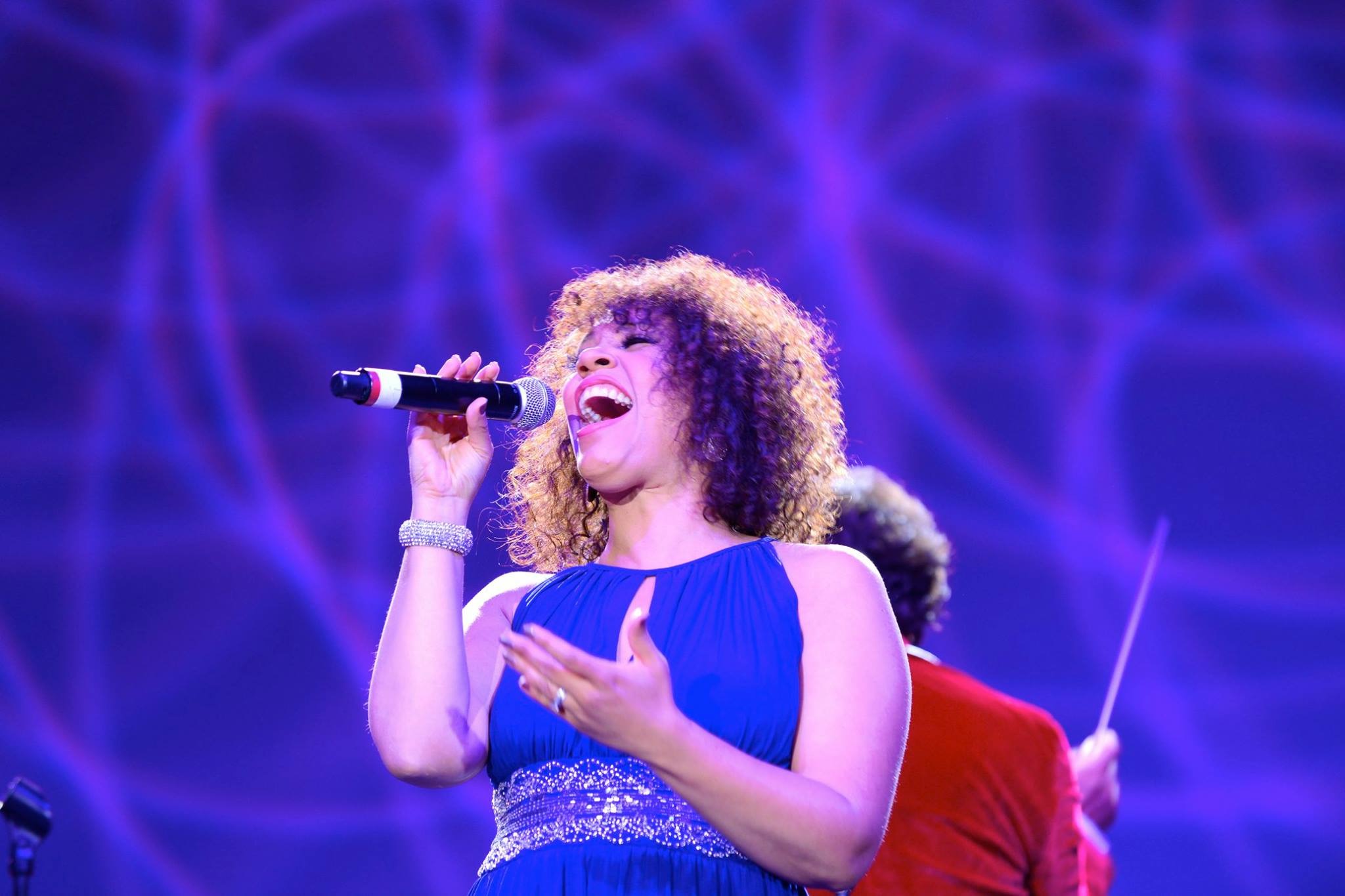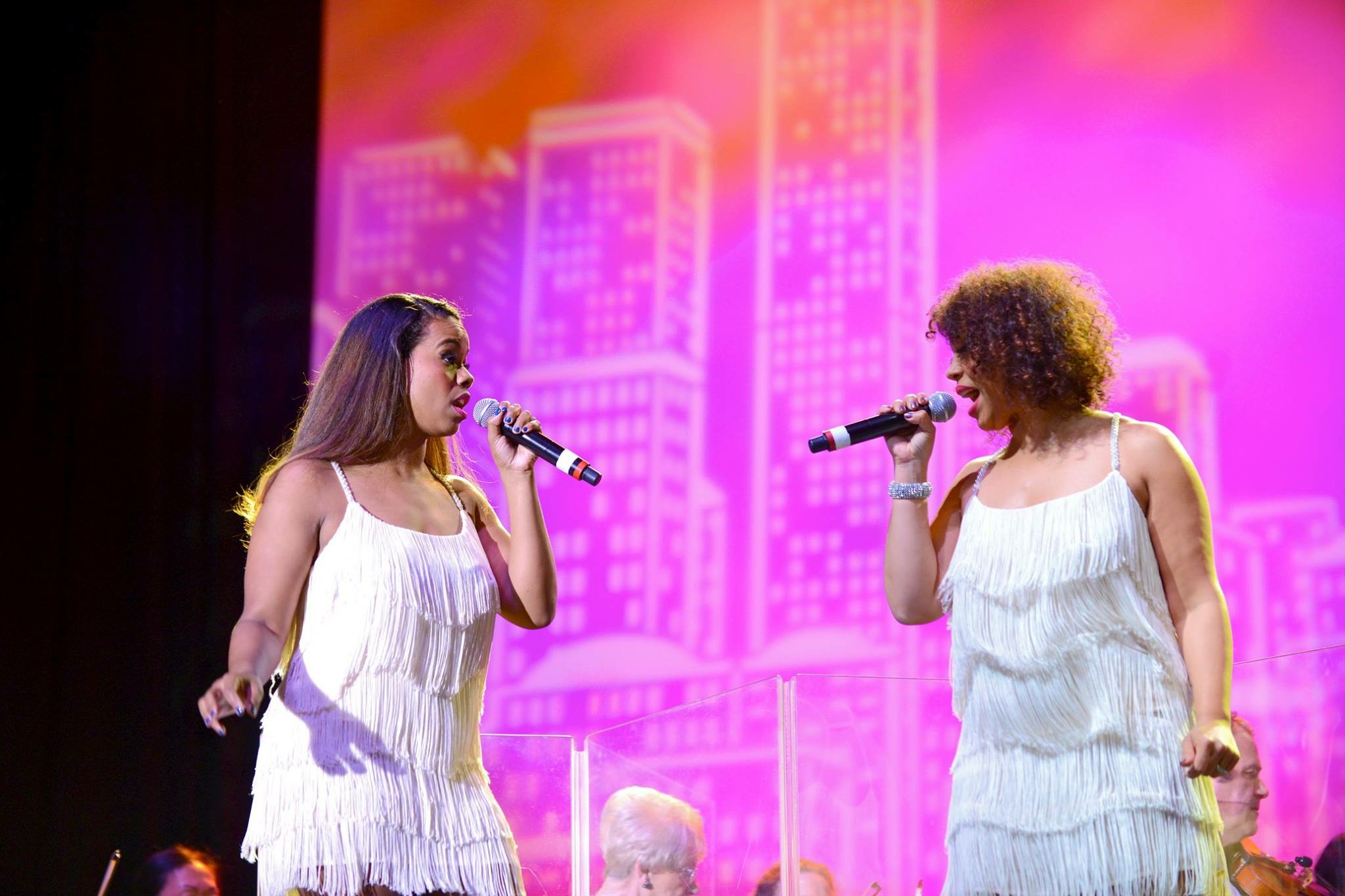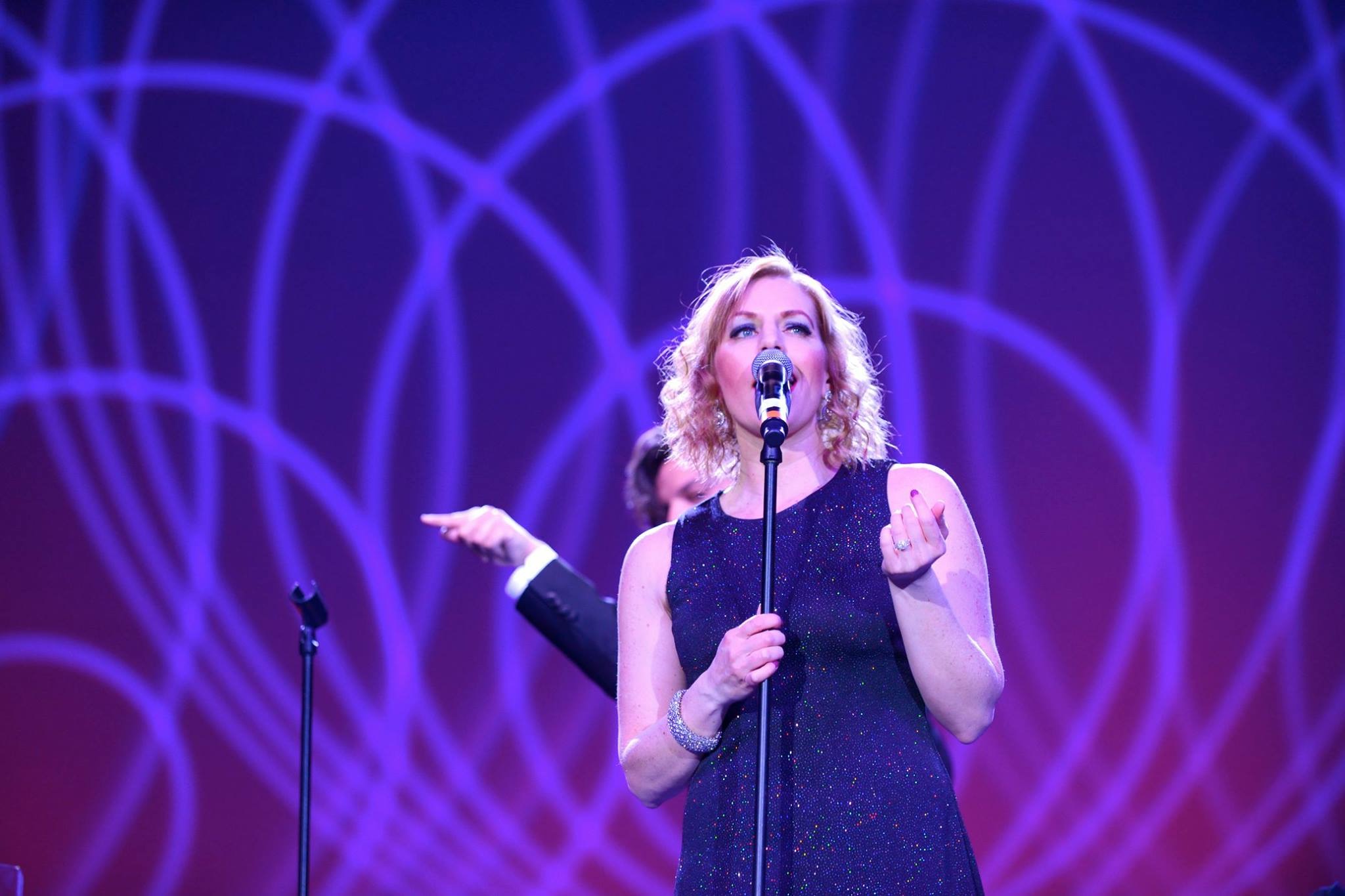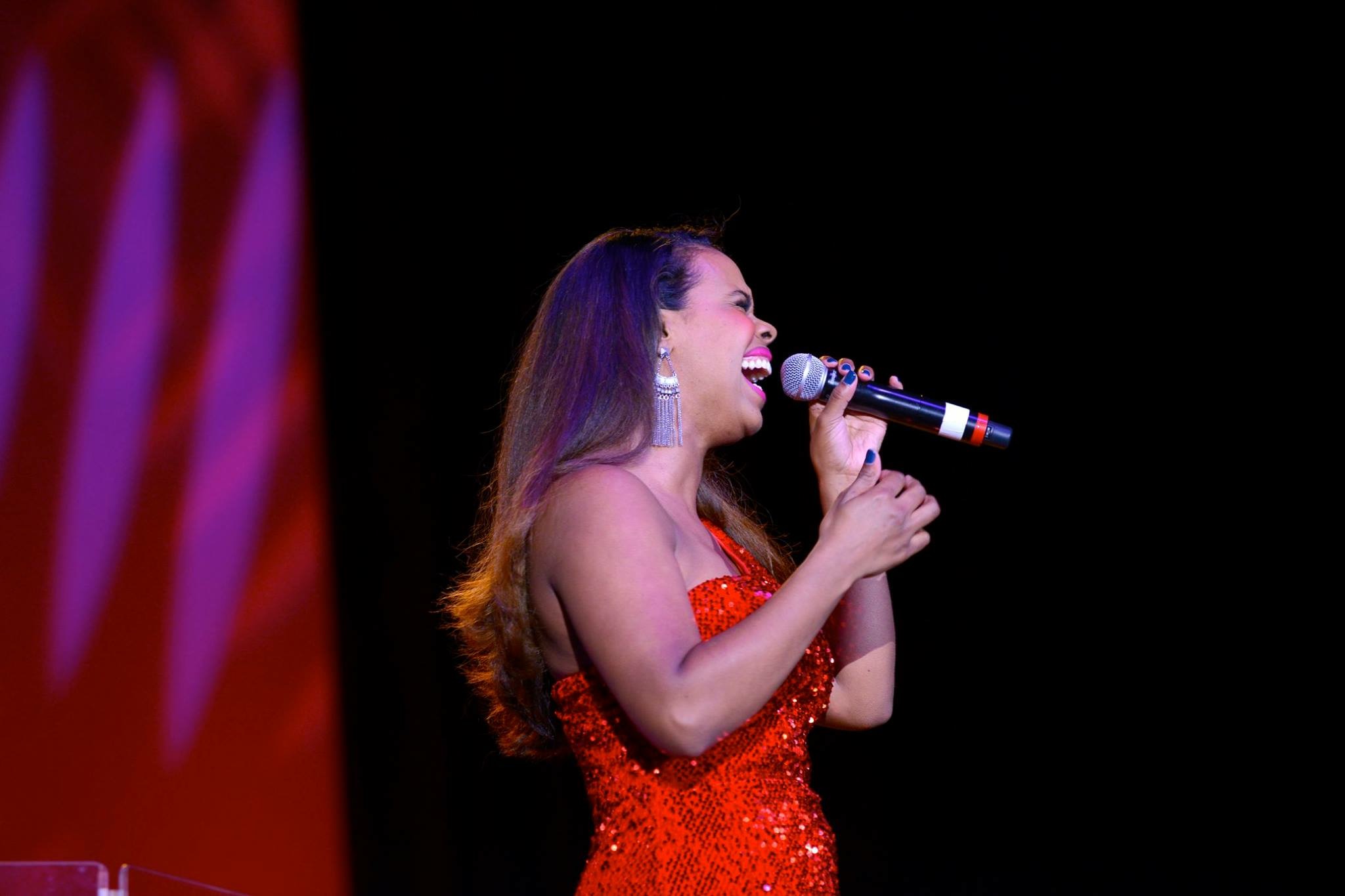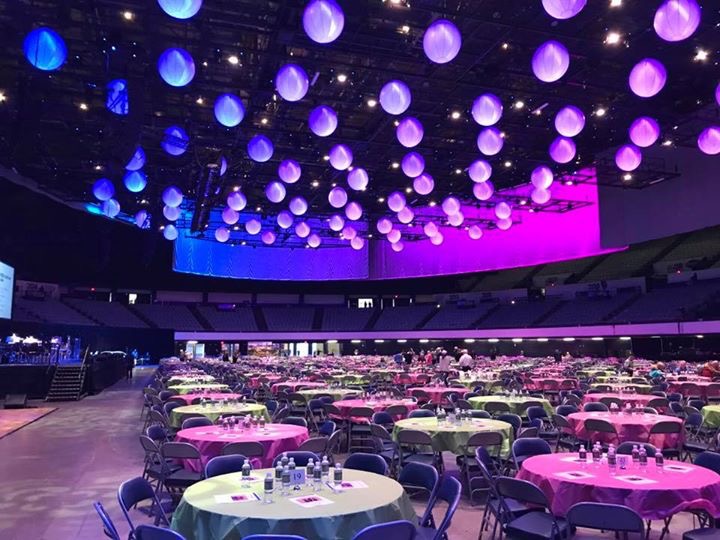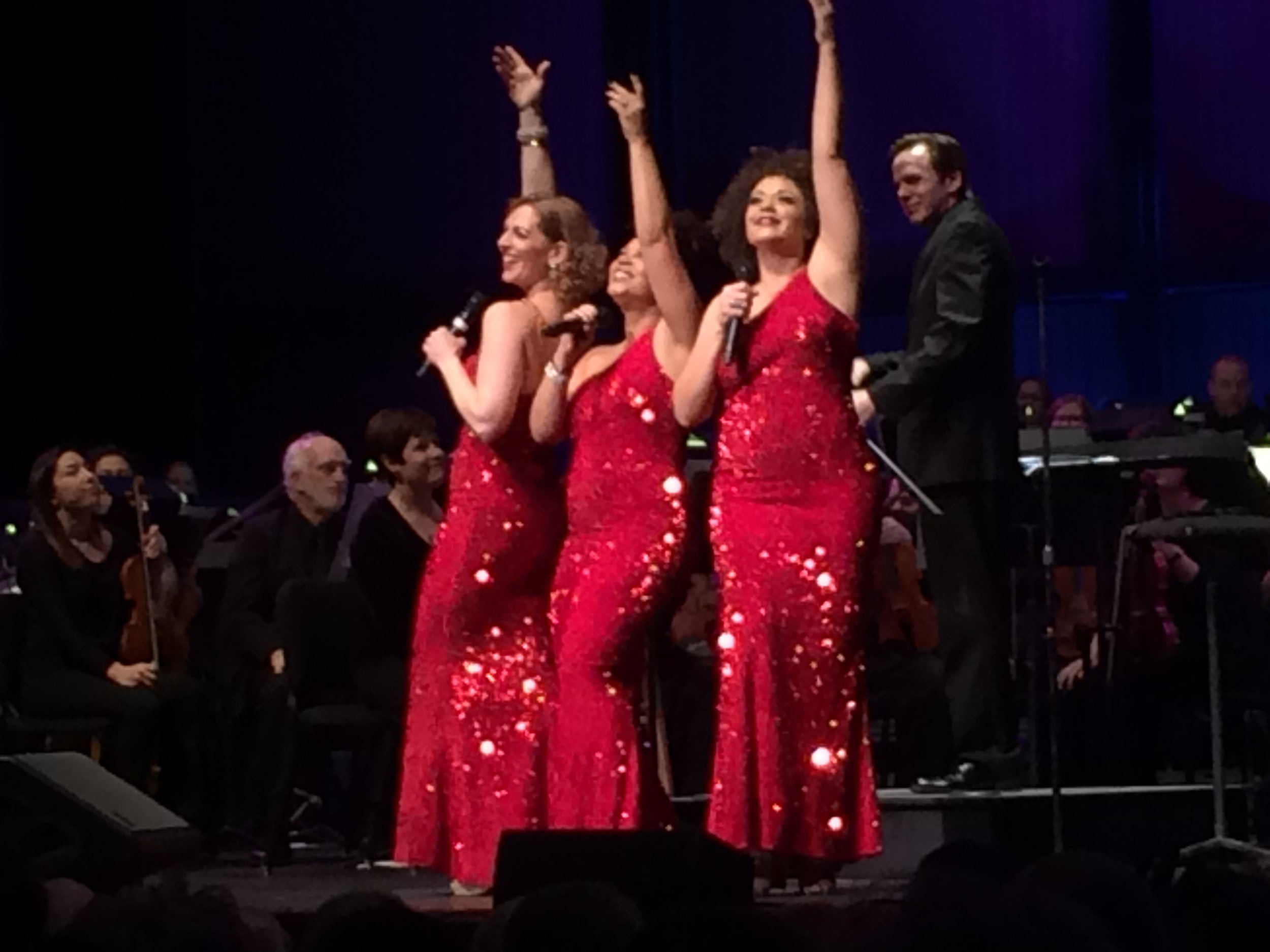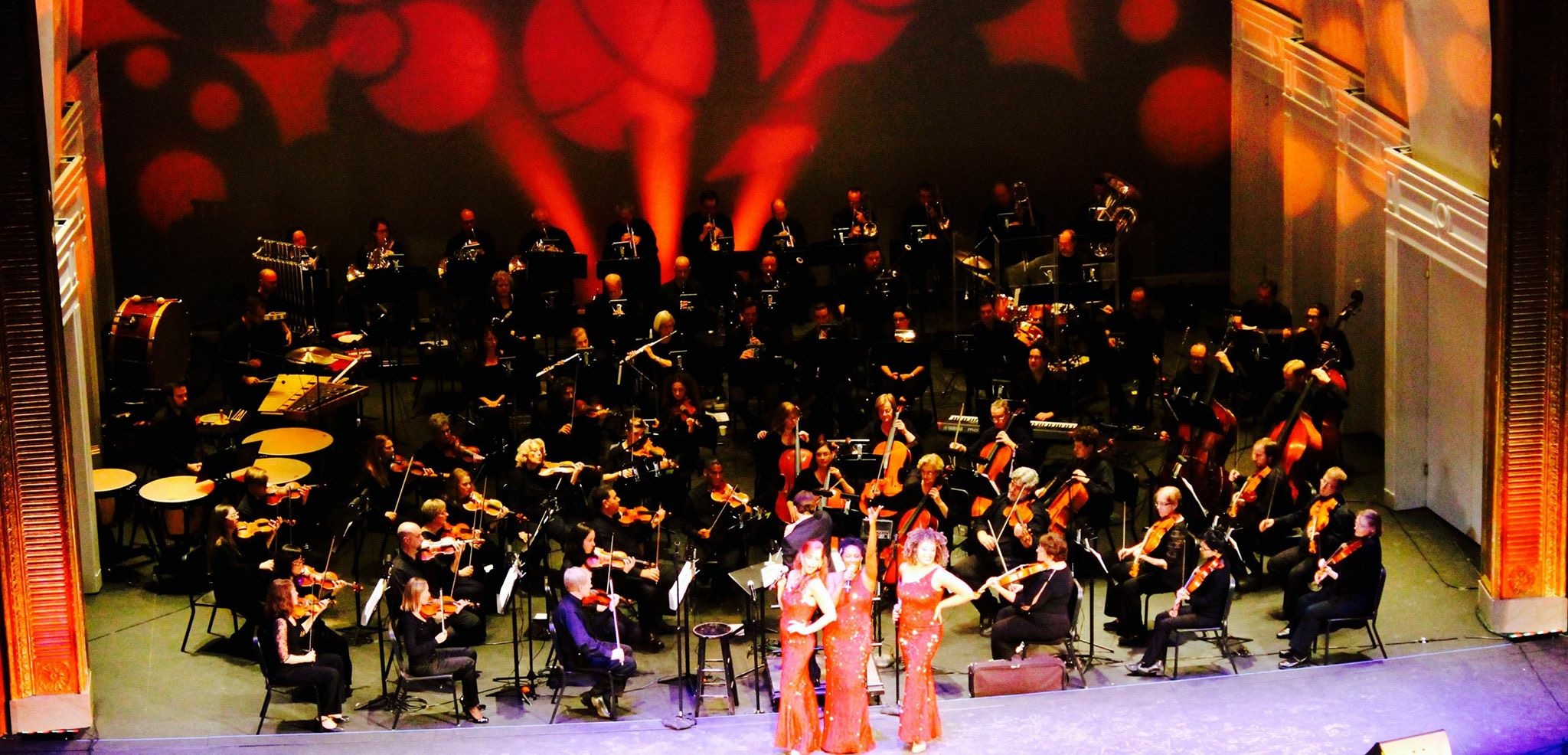 Divas of the 60's
Forget The Beatles. Forget The Rolling Stones, The Who, and Led Zeppelin. Let's talk about the REAL Diva's of the 60's: Aretha Franklin; Diana Ross; The Supremes; Karen Carpenter; Dusty Springfield and more! Join Broadway's Shayna Steele, Andrea Dora, and Emily Drennan as they celebrate the music of these timeless women. Enjoy Respect, Proud Mary, Son of a Preacher Man and many more as these divas of today pay respect to the divas of yesterday!!
"...As a reporter, I have to tell you the audience loved everything about this show. They didn't just applaud, they whooped and hollered for almost every number, some of which stopped the show in its tracks. They danced, on the dance floor and in the aisles, and several songs received a standing ovation in the middle of things, which doesn't happen often. Everyone had a good time...And the divas in question were vocally gifted, attractive and vivacious.(They) displayed awesome range and power in their singing, pizzazz in their choreography, and a spunky charm that effortlessly won the crowd's hearts. They performed with intimate knowledge of the songs while adding their own modern vocal flourishes." - Gazettes, Long Beach, California
SHAYNA STEELE appeared in the Broadway casts of Rent, Jesus Christ Superstar and the original cast of Hairspray as a Dynamite. As one the most sought out vocalists in New York City, she moved away from the Broadway scene to pursue music with her band.
Born in Sacramento, California and then living in Oklahoma and Germany, she has been featured with her band, Snarky Puppy, at the North Sea Jazz Festival in Rotterdam. Shayna's original song "Gone Under" was recorded live for DVD on Snarky Puppy's Family Dinner, Volume 1, where the band received a Grammy Award in 2014 for their performance of "Something" with Lalah Hathaway. She also released the single, "Disco Lies" with Moby which was #1 on the US Billboard Dance charts. She has toured extensively throughout Europe as well as the U.S, Canada and Africa with her band.
Her experience has lead to appearances on: Conan O'Brien, The Grammy Awards, The Tony Awards, The Tonight Show, David Letterman, Saturday Night Live, HAIRSPRAY Live, The Oprah Winfrey Show, American Idol, The Brit Awards, Jimmy Fallon, Good Morning America, The Today Show, The Billboard Music Awards and the Academy of Country Music Awards as well as contracting and/or doing vocals for Season 1 and Season 2 (contractor) of NBC's Smash and America's Got Talent.
Shayna is a highly regarded vocalist supporting artists such as Lizz Wright, Kelly Clarkson, Bette Midler, and Rihanna. Shayna's sophomore album RISE reached #4 on the iTunes Jazz charts in the U.S. and reached #2 on the Italian iTunes Jazz charts. RISE has received rave reviews from both critics and fans alike having finished a successful 20 city tour which included Jazzablanca in Casablanca, Pizza Express in London and Fasching Jazz Club in Stockholm. Shayna continues to tour throughout the world with her band and is currently working on new music for her 3rd album. Official website: www.shaynasteele.com
ANDREA DORA was most recently seen in Broadway's Motown the Musical (Original Broadway Cast) as Suzanne de Passe and had the opportunity to work the legendary Mr. Berry Gordy, founder of Motown Records. She also was seen on Broadway in Tarzan as the understudy for Kala and in the International Tour of Rent as Joanne.
Originally from Kansas City, Missouri, some of Andrea's favorite roles are: Jerry Mitchell's Peep Show (Peep Singer); Josephine the Musical (Serefina/Ethel); Happy Days (Paula); Ain't Misbehavin (Charlaine); West Side Story (Anita); Jekyl and Hyde (Lucy); Chicago (June); and Smokey Joe's Café (Brenda). She has also traveled the world performing on cruise ships and in theme parks as well as performing in jazz festivals in France, Estonia, Russia, and Rotterdam with her original music. Andrea also toured with The New York Harlem Singers to China, Japan and Korea, performing African American spirituals and Christmas songs.
Andrea has also co-starred on many national commercials featuring Jimmy Fallon, Uma Thurman and Hugh Laurie and with companies such as: Media Set; Bing; Gilette; New York Lottery; and McDonalds McCafe.
Andrea is also the founder, band leader, and singer in the New York City based band, The Hudson Project which has performed at events in Istanbul, Moscow, Bahamas and Italy for clients such as Condoleezza Rice, Donald Trump, Martha Stewart, the late Maya Angelou and many more. They also recently opened for Earth, Wind and Fire. Official website: www.andreadora.com.
EMILY DRENNAN was recently seen in the New York Spectacular starring the Radio City Rockettes at Radio City Music Hall as well as a guest soloist at Lincoln Center. She just finished playing the role of Tanya in MAMMA MIA! in the Caribbean and Europe. She was also recently seen as a guest soloist at Carnegie Hall, at Lincoln Center and as "Mezzo" in VOCA PEOPLE Off-Broadway and its Dubai, Israel and Japan tours. With VOCA PEOPLE, she was also seen on The Jimmy Fallon Show, The MDA Telethon and as a special guest with Sting. She has also been a guest on NBC's Celebrity Apprentice singing along side Cyndi Lauper for a team challenge. Emily has been the guest soloist with numerous symphonies including: Indianapolis Symphony Orchestra (u/s both Ann & Liz Callaway); Indianapolis Symphony Orchestra with Sandi Patty; OKC Philharmonic; Hendersonville Symphony, Tulsa Signature Symphony; Winston-Salem Symphony; Muncie Symphony and the upcoming Colorado Springs Philharmonic.
In New York, she has been seen on Broadway and Off-Broadway in the 75th Radio City Christmas Spectacular for which she was a soloist and also featured in the Netflix, NBC and PBS Specials and Anniversary DVD; Toxic Audio which won The Drama Desk Award for Unique Theatrical Experience and Hunka Hunka Burnin' Love. She was also in the Las Vegas company of Toxic Audio at Planet Hollywood and The Luxor Resort and Casino. Some of her favorite roles include: the Narrator in Joseph and the Amazing Technicolor Dreamcoat; Ann in SWING!; Amneris in AIDA; Sheila in HAIR; Pattie in Smokey Joe's Café; Doatsey Mae (and u/s Mona) in The Best Little Whorehouse in Texas and Lily in Frog Kiss and Kitty in WARM.
Originally from Oklahoma, Emily was a National Presidential Scholar in the Arts saluted at the White House and was a guest soloist at the John F. Kennedy Center for the Performing Arts. Emily is a Recording Academy member (GRAMMY's), published ASCAP lyricist, composer, studio singer and recording artist for TV, Film and distribution with 2 Degrees (Economics, Spanish) and 4 minors (Finance, Marketing, International Business and Latin American Studies), summa cum laude, from Oklahoma State University. While there, she was named the Outstanding Senior in Business, Outstanding Senior in Economics and Outstanding Overall Senior and was recently named an OSU Hall of Fame Outstanding Young Alumni by the College of Business and Outstanding Distinguished Alumni by the College of Arts and Sciences. Additionally, she can be heard on many TV toy commercials and her debut double- disc album, Two-Way Street, as well as her Christmas album, A Mother Daughter Christmas, which are available on iTunes and on her official website: www.emilydrennan.com
Copyright © 2014, RoxSteady Music. All rights reserved.
Website Design: RoxSteady Music.