A CHRISTMAS JOURNEY
Join award winning Broadway singer and recording artist Emily Drennan on A CHRISTMAS JOURNEY this holiday season. As it is beginning to look a lot like Christmas outside, it begins to feel a lot like Christmas inside. With selections also featuring a chorus and a local dance ensemble, Emily, who is joined by her mother Patti Drennan, takes you on a journey through the first snow flakes and Christmas lists, through Santa's arrival and being home for Christmas. From a Bing Crosby medley to sacred favorites such as O Holy Night and Mary, Did You Know, this show is the perfect balance between old and new. This Christmas season: sit back, relax and enjoy the journey. This dynamic duo is also releasing A Mother Daughter Christmas album this 2016 holiday season featuring selections from A CHRISTMAS JOURNEY.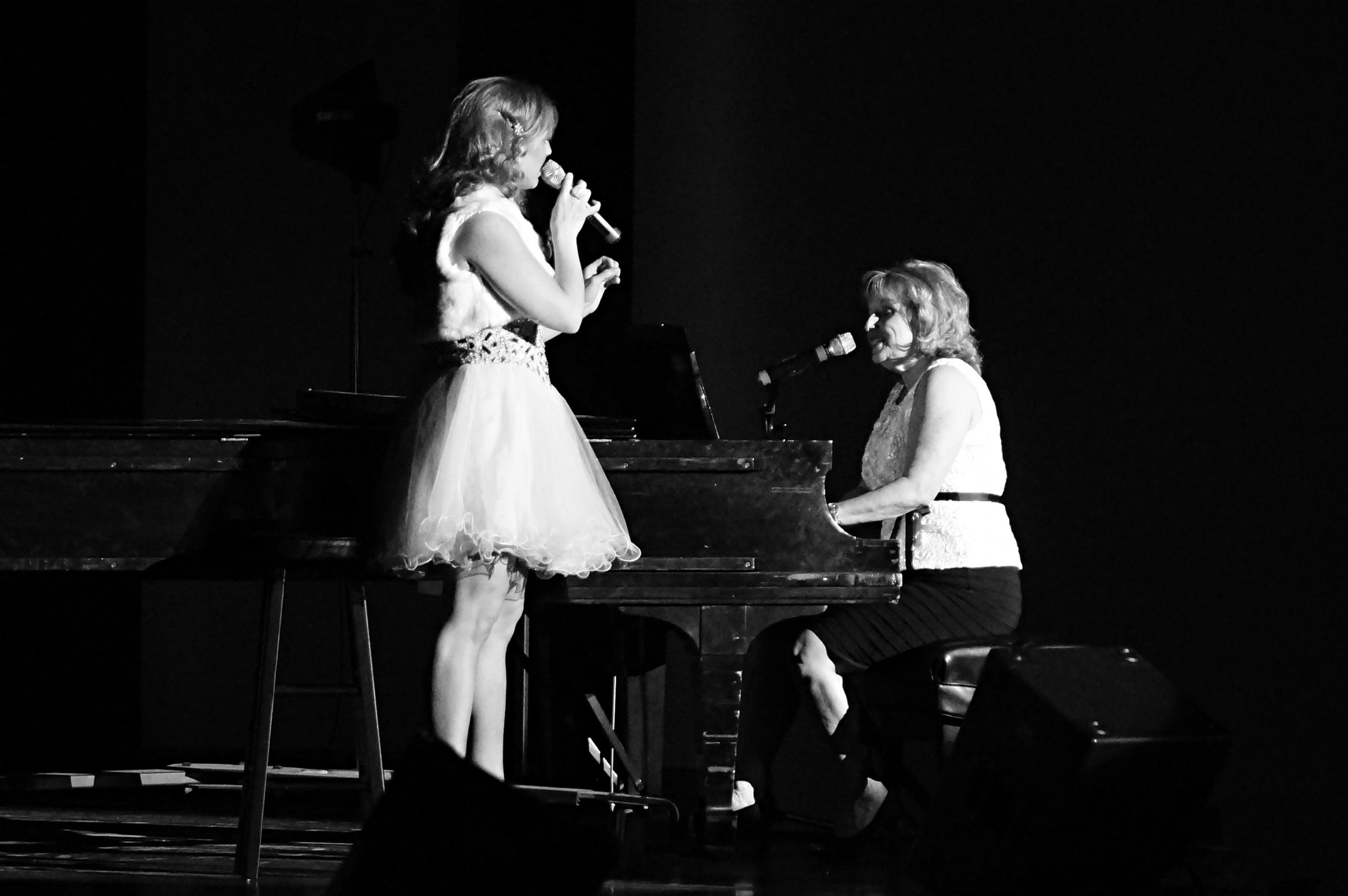 EMILY DRENNAN was recently seen in the New York Spectacular starring the Radio City Rockettes at Radio City Music Hall as well as a guest soloist at Lincoln Center. She just finished playing the role of Tanya in MAMMA MIA! in the Caribbean and Europe. She was also recently seen as a guest soloist at Carnegie Hall and as "Mezzo" in VOCA PEOPLE Off-Broadway and its Dubai, Israel and Japan tours. With VOCA PEOPLE, she was also seen on The Jimmy Fallon Show, The MDA Telethon and as a special guest with Sting. She has also been a guest on NBC's Celebrity Apprentice singing along side Cyndi Lauper for a team challenge. Emily has been the guest soloist with numerous symphonies including: Indianapolis Symphony Orchestra (u/s both Ann & Liz Callaway); Indianapolis Symphony Orchestra with Sandi Patty; OKC Philharmonic; Hendersonville Symphony, Tulsa Signature Symphony; Winston-Salem Symphony; Muncie Symphony and the upcoming Colorado Springs Philharmonic.
In New York, she has been seen on Broadway and Off-Broadway in the 75th Radio City Christmas Spectacular for which she was a soloist and also featured in the Netflix, NBC and PBS Specials and Anniversary DVD; Toxic Audio which won The Drama Desk Award for Unique Theatrical Experience and Hunka Hunka Burnin' Love. She was also in the Las Vegas company of Toxic Audio at Planet Hollywood and The Luxor Resort and Casino. Some of her favorite roles include: the Narrator in Joseph and the Amazing Technicolor Dreamcoat; Ann in SWING!; Amneris in AIDA; Sheila in HAIR; Pattie in Smokey Joe's Café; Doatsey Mae (and u/s Mona) in The Best Little Whorehouse in Texas and Lily in Frog Kiss.
Originally from Oklahoma, Emily was a National Presidential Scholar in the Arts saluted at the White House and was a guest soloist at the John F. Kennedy Center for the Performing Arts. Emily is a Recording Academy member (GRAMMY's), published ASCAP lyricist, composer, studio singer and recording artist for TV, Film and distribution with 2 Degrees (Economics, Spanish) and 4 minors (Finance, Marketing, International Business and Latin American Studies), summa cum laude, from Oklahoma State University. While there, she was named the Outstanding Senior in Business, Outstanding Senior in Economics and Outstanding Overall Senior and was recently named an OSU Hall of Fame Outstanding Young Alumni by the College of Business and Outstanding Distinguished Alumni by the College of Arts and Sciences. Additionally, she can be heard on many TV toy commercials and her debut double- disc album, Two-Way Street, as well as her Christmas album, A Mother Daughter Christmas, which are available on iTunes and on her official website: www.emilydrennan.com
PATTI DRENNAN is an award-winning pianist, composer, singer and teacher. An active and highly sought after composer and arranger with perfect pitch, Patti has published with 10 major publishers over 400 choral octavos which have sold 2 million-plus copies. She has served as a clinician for publisher reading sessions, school workshops, church workshops and "composer weekends" in 20 states, 3 times in Canada, and has presented 4 sessions at the Texas Music Educators Convention. Her composition in "Sing for the Cure" in conjunction with Susan G. Komen's Breast Cancer Foundation was performed at Carnegie Hall, where she has had several other original compositions performed.
Patti taught high school Choral Music for twenty-eight years in Oklahoma Public Schools with the first twenty at West Mid-High School, where she was voted "Teacher of the Year" and the coveted "Director of Distinction Award" given yearly by the Oklahoma Choral Directors Association. She also was the Worship and Arts director at First Baptist Church for 10 years. Sheet music, recordings, Composer Merit compilations and her album, Shelter in the Time of Storm, and her Christmas album, A Mother Daughter Christmas, can be found on iTunes her official website: www.pattidrennan.com
Copyright © 2013, RoxSteady Music. All rights reserved.
Website Design: RoxSteady Music.